News
27 May 2010
The Eighth Annual Blues With A Feeling
Published: 12 July 2010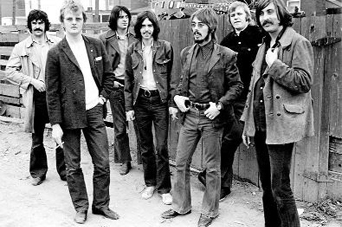 What came together as a result of local blues legend Richard 'King Biscuit Boy' Newell's sudden passing eight years ago has grown into an annual celebration of music and music in the hammer – with last year's event even including an impromptu wedding for Crowbar vocalist Kelly Jay. Ever year the event grows and with every passing year, the Friends of Richard Newell Committee are proud to remember their friend.
"I think it's fair to say that Richard Newell was the instigator and the focus of the blues scene in Hamilton for 40 years," says Paul Panchezak, Trickbag drummer, CFMU DJ and long time friend of Newell. "He is the reason that to this day Hamilton has a reputation for first class blues – 'official' as the King Biscuit Boy would say. He was also a larger than life personality with a legion of fans and friends.
The concert brings together his friends and bandmates to celebrate his legacy and the blues he loved while the scholarship introduces him to a new generation of Hamilton musicians. Richard Newell is known around the world – we've had fans attend this show from as far away as California and Idaho but it's a fact that he is most loved and fondly remembered in Hamilton.
"There are now a core of seven of us that do the bulk of the work it takes to put the BWAF show on – Paul Cronkwright, Neil Nickafor, myself, Rob Platsko, Larry Feudo, Sonny Del Rio and Ian Wallace," he adds. "Some of the members are ex–members of King Biscuit bands, some are friends that go back to Richard's childhood, and others are Hamilton blues fans who want to keep Richard's name and memory alive. Our goals remain the same: each year we donate funds to a scholarship in Rich Newell's name in the music program at Mohawk College and we put on one of, if not the best blues show in Hamilton."
Growing every year, BWAF has made a residency at the Leander Boat Club over the last few years, and even incorporated a second day on the waterfront. This year, the quality of talent remains top notch and the boat cruise event returns as well.
"Over the years we've had Bharath and his Rhythm Four from Montreal, Zark and the Sharks from Buffalo as well as Chuck Jackson's AllStars and Fathead from Toronto," recalls Panchezak on past guests of BWAF. "Of course besides Crowbar, we've had our fair share of Hamilton acts including Trickbag, Dan Lockwood's Favourite Grooves, Steve Strongman, Guitar Mikey and many others. This year from the area we've got The Smoke Wagon Blues Band and Ronnie Copple aka Eddie Cookie [King Biscuit Boy's original guitarist] at the Leander Show and Trickbag with Sonny Del Rio and Denis Keldie on the Blues Cruise. Also at the Leander program we're excited to have two of the hottest blues acts in the country. Monkey Junk is kind of a supergroup with a guitarist who has worked with Sue Foley, a harp player who has played and recorded with Harry Manx and a former David Gogo drummer. Our other headliners, Blackburn, have been called Toronto's answer to the Neville Brothers. Three of the four members are actually brothers with a real history on the Ontario music scene. This should be a heck of a show. I know I'm looking forward to it."
The Eighth Annual Blues With A Feeling celebration happens this Saturday May 29 and the Second Annual Hamilton Blues Cruise this Sunday May 30. Advanced tickets are available at Dr. Disc and Picks and Sticks.