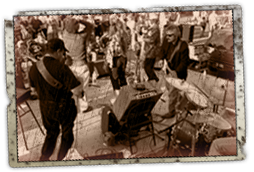 A source for all things Trickbag. On the site, you'll find a collection of articles as well as the latest news of the band. The dates section break down gigs with a calendar, upcoming show views and any past shows or venues played.
View the Hamilton Blues band's gallery of photos for cool shots throughout the years and special guest artist appearances. If you see something you like, be sure to rate it below in the detailed picture view! Read the band bio page to get a little background on where Trickbag originates and what they've done, musically speaking.
The Sound of Blues

Have a listen to albums of Trickbag in the Discography section to hear them at what they do best.
"a flawless musical experience that lovers of the blues will savour."