News
18 May 2011
The Ninth Annual Blues with a Feeling
Published: 18 May 2011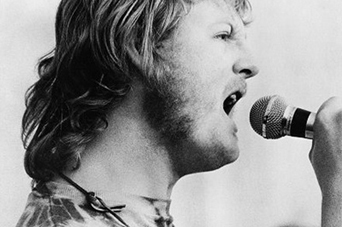 To try and document the impact of Richard Newell on the Canadian blues scene in a few short sentences or paragraphs might seem like a daunting task until one realizes that it can all be summed up in one line – Richard Newell was the blues in Canada. There weren't many before him and, it can easily be argued , there are none better to this day. Of course there are names of blues "legends" across the country that spring to mind as contenders to Richard's crown but none seem to garner the attention and acclaim of international critics, connoisseurs and fellow musicians like Keith Richards, Jerry Wexler, Allan Toussaint, Paul McCartney and even Muddy waters, the blues personified. Only Rich reaped that kind of notice.
His reputation was that of a musicians' musician and it spanned the globe from New Orleans to Great Britain to Australia and back to Western New York and Southern Ontario, his home base throughout his all too short life. His phenomenal talent on the blues harp was beyond compare. He has set the bar for what is possible on that small instrument and he has been and continues to be an inspiration to thousands of harmonica players. While most people were aware of Richard's legendary prowess on the harp, the true fan knows that, unbelievable as it seems, Richard was as astounding a vocalist as he was a harp player. He had impeccable phrasing, an incredible range and a depth of emotion that seemed bottomless. It was a voice that could make your hair stand on end and give you chicken skin. As if that wasn't enough, he was also a talented guitarist and can be heard occasionally adding a lowdown slide guitar to the mix on his records. Finally he was a songwriter and musical arranger whose intuition was always beyond question and his encyclopedic knowledge of blues history and recordings was monumental.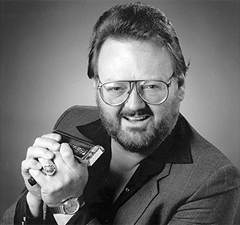 Having said all that, we can't forget that Richard's musical awareness wasn't confined to just the blues. He was equally comfortable playing or discussing rhythm and blues, soul music, gospel music, doo wop, rockabilly, country music, the music of New Orleans and much more. Fellow musicians will testify that Rich was generous in sharing his music and his insights. He might show a young harp player how to get a vibrato effect by moving your head, not the harmonica. He loved to pass along authentic, or as he would say "official" guitar licks or chords to members of his band. He could show you how to play Professor Longhair's "Big Chief" by rolling your knuckles along the black keys of the piano or the proper way to play "Hey Pocky Away" on the drums, as shown to him by Ziggy Modeliste of the Meters, the man who played on the original recording. The Meters were in fact Richard's back up band for an album and North American tour in the 1970's.
Finally, above all, Richard Newell was a treasured friend to all who knew him. While his life and career were marked by many ups and downs his friendship was lasting and steadfast. It seems he made friends for life. What often endeared him to people was his open and sentimental heart. His sense of humor and his love of laughter, on the other hand, made for good company. In fact no one laughed louder or longer than Rich. This year's "Blues With a Feeling" concert is the ninth in a series of annual tribute concerts with proceeds funding scholarships in Richard's name in the Music Department of Mohawk College. Richard Newell left us just over eight years ago. It was much too soon and he is missed on many days in many ways. It seems though that on this day, with its combination of good blues music, hundreds of friends and fans, a few drinks and much laughter mixed with a few tears he seems particularly close. Shut your eyes. Let the music carry you away and for a moment you might feel Rich standing over your shoulder, singing in your ear. "Yeah, yeah, yeah, yeah, yeah, yes !!!"